Hunter Lab - Men's Essentials Set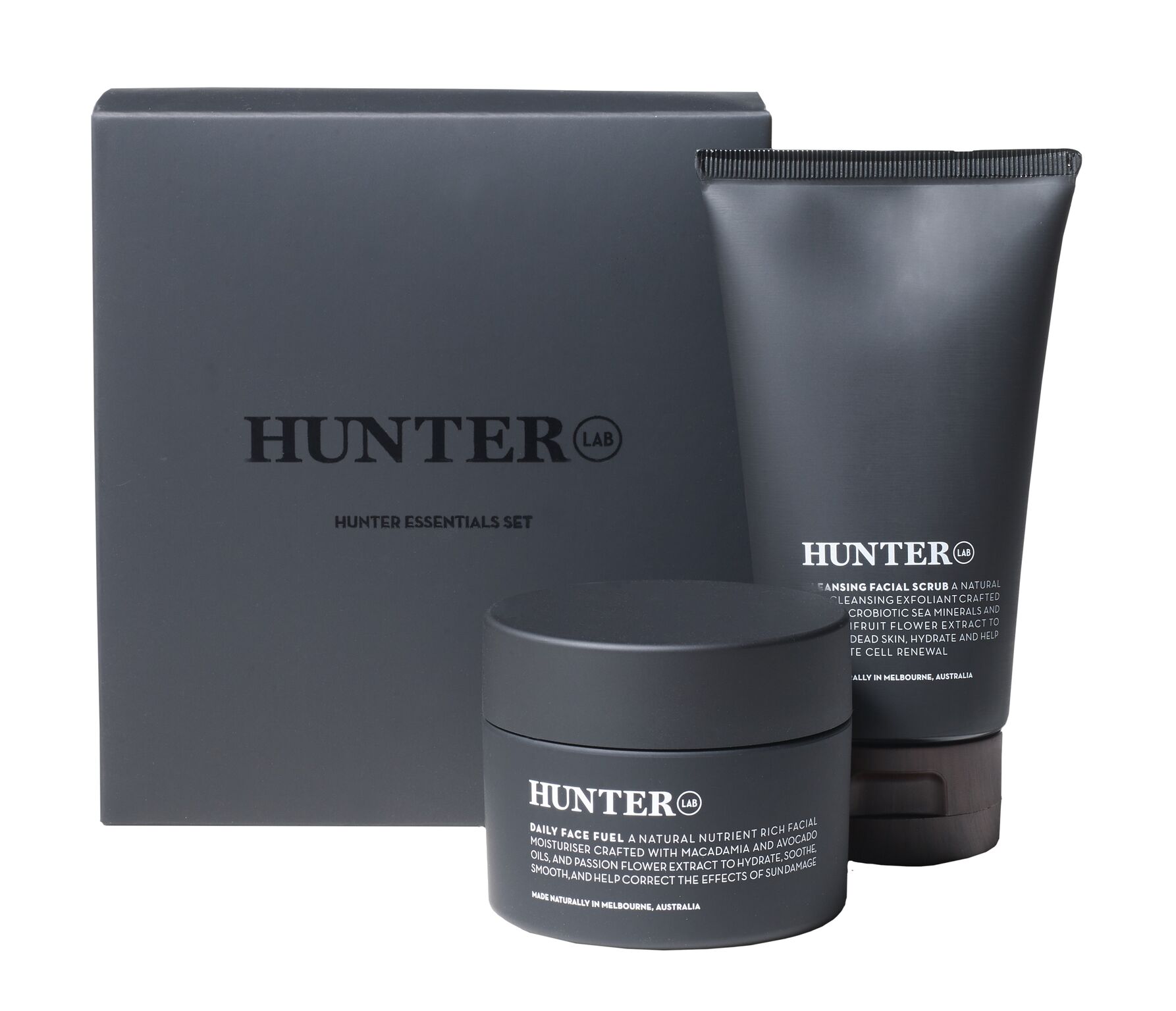 Hunter Lab - Men's Essentials Set
The Hunter Essentials Gift Set combines the two super natural skincare staples every modern hunter should use in their daily grooming ritual – the Cleansing Facial Scrub and the Daily Face Fuel. These are Hunter Lab's signature and most popular products.
Note: Guaranteed same day delivery and guaranteed delivery on a specific date (pre-orders) are only available to the Melbourne suburbs outlined here. However our 'FREE I don't mind when - within 3 days' option is available Melbourne-wide. When you add to cart below - you'll see if your suburb qualifies for same or guaranteed date of delivery. Suburbs limited to our FREE 3 day delivery option are marked with a *
Orders over $199 qualify for free same day Melbourne delivery, or free delivery on a guaranteed future date - within this delivery zone.
Use code HELLOFREE at checkout.
Gift-wrapping included
We use kraft paper tissue and Hello Botanical branded stickers to beautifully wrap all gifts. Together with your plant gift, these are packaged beautifully in kraft brown paper gift bags with Hello Botanical branding.